Delaware Web Design Serving Sussex County & Beyond | Impression Web Services
Impression Web Services
Web Design with You in Mind
Your online presence is an important part of your business. You need a website, facebook profile, and emails that make the right impression, and meet your customer's expectations, to stay competitive in today's web-centered world.
Impression Web Services can help you create a successful web presence at a price you can afford, with individualized attention and a custom approach designed around your needs.
As a local company from Sussex County Delaware, we have the local knowledge and skills to help small businesses in Sussex County make their best impression on the web.
Call us today and find out how to make a great impression on the web.
What We Do
Call for a Free Consultation (302) 249-7483
Impression Web Services - What We do
Website Design

Most customers use the web to find out more about a business. Does your website make the right impression?

We will work one-on-one with you to create a web presence that meets your needs and budget.
E-Commerce Design
If you're not selling your goods and services on the web, you're missing a huge market of customers who shop online.

We can create an affordable and easy to use online store for your business.
Facebook Marketing
Customers expect to see their favorite brands and businesses on Social Media and online.

We design custom Social Media marketing plans that you can use to run promotions, offer coupons, and interact with customers, right from Facebook.
Email Marketing
Email marketing is
an effective way to reach customers.

We can help you create custom email marketing campaigns for maximum effectiveness and reach, while adhering to best email marketing practices.
Impression Web Services - About Us
About Us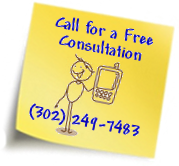 We have been creating innovative designs for the web, and bringing them to life with code for small to medium businesses since 2005.

We can design your business a beautiful web property and power it with HTML/CSS, HTML5/CSS3, PHP, JavaScript, or whatever language best suits your project's needs. All our designs are carefully crafted with usability best practices, seo, and social media marketing strategies in mind, to ensure you get an affordable website that makes a great impression and effectively captivates your target audience.
We look forward to helping you create your presence on the web.
Impression Web Services - Contact
Contact
Or, use the contact box below to leave a message.
Your email has been sent!
We'll get back to you as soon as possible.